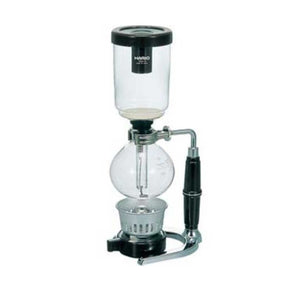 Prairie Lily Coffee
Syphons
Regular price
$119.00
$0.00
Unit price
per
The syphon consists of a metal stand that holds a glass bulb, a glass chamber with a tube on the bottom that fits into the bulb and a cloth filter.  There are several ways to use this lovely Japanese creation but whichever way you choose, the process works in the same way.
​
This produces an exceptionally clean and flavorful beverage and, when used properly, it's hard to beat.
​
Everything you need comes in the box, apart from the alcohol to fuel the included burner.  Whilst the burner that is included works, it will make getting the best out of this brew method much more challenging and frustrating (this is the same with every syphon that you can buy).  We recommend that if you aren't already the proud owner of a small butane burner, then you may wish to invest in one.  We carry a great little burner that gives you lots of control and more than enough consistent heat for all of your syphon needs.
---